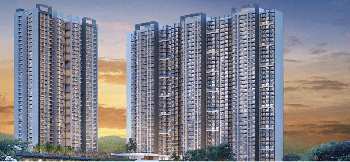 Buying a property in India is one of the most significant decisions. First of all, people usually get confused about the type of property. Benefitted with many facilities and security, these days' flats for sale are in trend. Then comes the third thought, where to get. For these concerns, here we got a well-researched answer; buy a Flat for Sale in Navi Mumbai
Here are some tips to buy 1 BHK Apartment Flat for Sale in Panvel Navi Mumbai
Make sure the flat is on litigation free land
The land on which the dealer is selling flats for sale should be free from any legal problems. If it has any legal issues, you might end up walking out of your dream flat for invalid reasons.
The property dealer must possess the government permission
Based on the government records, the flat should be on land, which comes under the 'build-able' land. If the dealer doesn't have the permission, it will fall under illegal construction which is an impractical ideal.
• Check whether the property taxes are paid or not
• The property taxes have to be regularly paid to the corporate departments. The builder must provide you with a receipt of the latest tax payments.
• Confirm the right ownership
• Check the status and repute of the property dealers to grab the idea about their ownership on the property you are buying in Navi Mumbai.
Compare the price of 1BHK Apartment for sale in Panvel Navi Mumbai with all property developers
These days, you will find flats for sale in every block of Panvel. So, compare the price of 1BHK flats, with all the leading real estate agents. You will not end up buying a costlier property.
Enquire about the amenities you require
Flats in society are endowed with all the amenities required by any family class person. So, it better you check them first such as water, power back, gym, kindergartens, shops, park, parking, security checks, and others. Confirm one that comes with all amenities you need.
Supply of water and electricity services
• Supply of water and electricity are the two major factors which you must check before buying any property.
• These are the two areas without which you can't buy a flat. Therefore, before you decide to buy any flat makes sure you check these factors.
• There are standard apartments which consume a lot of water and electricity at a time hence, they sometimes show a bit lack of control.
• Hence, it is necessary that you check whether there are any solar panels or rainwater harvesting strategies before approval.
Appropriate walls and spaces:
Many times, the property dealers cheat the buyers in terms of the space and width and length of the wall. Check properly, the carpet area, room dimension and balconies. To avoid mishaps of getting flats lower in surface area are a deal of loss. So the investor himself must check through the flat. Don't forget to compare it with the booklet along with suitable measurements.