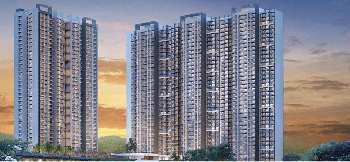 Buying a property is a serious decision. Just because you see a residential property for sale in Navi Mumbai does not mean it is worth investing in. You must never take this decision in a hurry. You should always take your time, look at a few different properties and then make a decision. Buying a house will not just be affecting you but also your entire family, therefore it is always suggested that you go through all the details before deciding as you would never want to regret buying a property.
Finding a great residential property for sale is similar to finding God, but then also do not just rush into the entire process because the property is good, there are a lot of other factors which you must check before finalizing on one particular property.
Here Are A List Of Factors One Must Check Before Buying A Property –
Distance from Your Workplace –
An extremely important parameter which you should always check before investing in a property is, how far the property from your workplace is. Your workplace is something where you need to visit every day, hence you must choose a property somewhere nearby. Staying far away from your workplace is never a smart decision. Travelling a long distance will create a burden of fuel cost, increased travelling time, extra mental and physical exhaustion.
Once your work is done everyone feels like getting back home as soon as they can, in that place if they need to travel another 12km just get home from work, then that is incredibly tiring and frustrating.
Lighting and Air –
Lighting and air is a factor which will decide your living experience regularly. If the place you live in doesn't have enough natural lighting and fresh air then that house will be claustrophobic to survive in.
Living in a house with proper lighting and ventilation facilities also lifts the ambience of the room. Therefore when you check the interior of the property you must not forget to check the airflow and lighting of the property too. Make sure you check whether the property has any buildings blocking the lighting and airflow, if your flat has a balcony then you must check whether you have a view and on which side your balcony faces.
Connectivity to Markets, Schools And Transportation –
You must check the connectivity of the chosen property to hospitals, schools, markets, colleges, stations etc. You should not try to save so much on property that in the end, you end up spending more on everyday travelling. Therefore, checking the distance from these places to the property is very important.
Offered Amenities –
Another factor to check before buying a property is what kind of amenities the property has. Things like a parking lot, lift, clubhouse, swimming pool, power backup, gym etc are some amenities which make your property an A-grade property. If you think about the resale potential of any property then checking it's offered amenities is highly crucial.
Even if you don't want any of these luxuries your next buyer might need them, hence having these amenities just makes your property one of the best.
These are some of the factors which you must check before you choose any residential property for sale.